Mark Rutledge for Cap and Share models for sustainable energy commons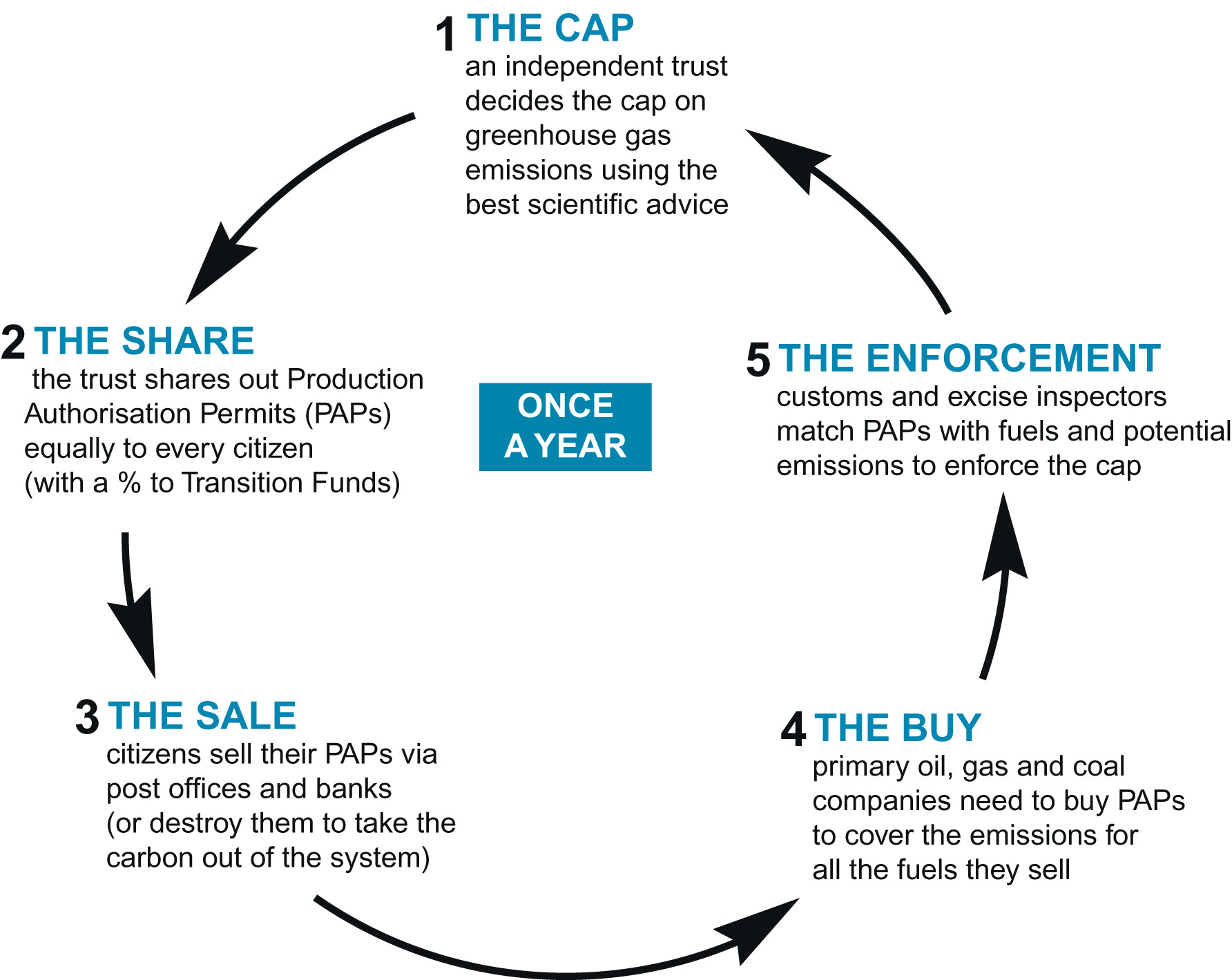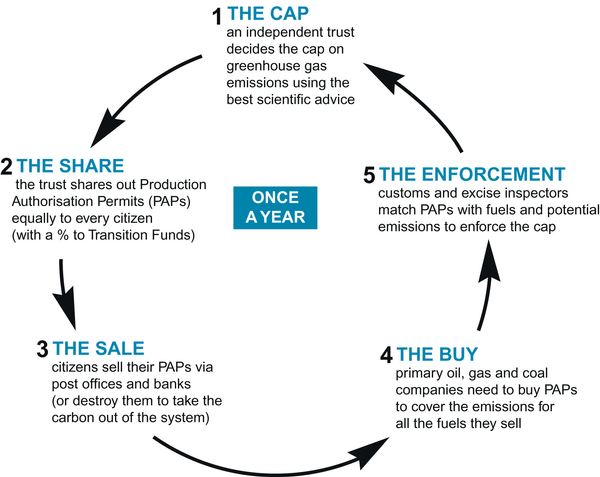 Via Feasta:
"Cap and Share: mechanisms to share scarce resources and provide economic incentives for renewable energy and efficiency investment.
Mark Rutledge, an environmental consultant, argues that the adoption of Cap and Share, Feasta's proposed framework for a global climate treaty, is a necessary tool for dealing with peak oil and the current world recession. Unless it is used, any economic recovery will be strangled at birth as oil prices rise again.
Recorded on day two of The New Emergency Conference: Managing Risk and Building Resilience in a Resource Constrained World. Held on 10-12 June 2009, All Hallows College, Drumcondra, Dublin 9, Ireland"
Watch the video here:
Mark Rutledge – Cap and Share from Feasta on Vimeo.