Building communities we'd like to see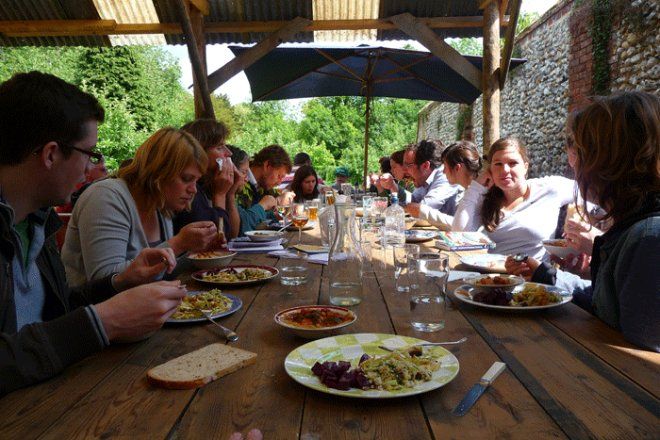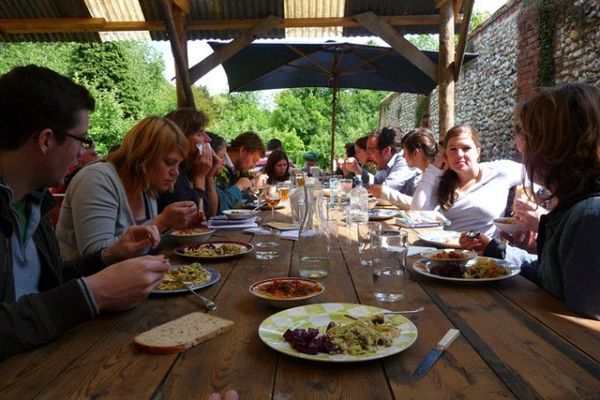 This summer United Diversity is helping the West Lexham Education Centre in a variety of ways.
West Lexham Education Centre is an unblemished example of a project providing a leading-edge space that creates innovative services, meaningful training and supports sustainable enterprise opportunities.  Located in the beautiful Norfolk countryside, West Lexham engages with both local and national partners to promote sustainability, learning and wellbeing.
West Lexham has a number of buildings that are being restored to high-spec, environmentally conscious standards, which are available as mid and short-term holiday accommodation, events and eventually, workshop space. The centre also plays host to numerous workshops and retreats designed to amplify connection to the natural world, enhance wellbeing and introduce practical skills. Courses such as Cob Oven Building, Scything, Permaculture Design, Cooking, Carpentry as well as yoga and artistic retreats are all part of the programming at West Lexham.
West Lexham is fondly described as a "space for what could be" and as I help to plot out a strategic funding and capacity building plan; I can't help but feel inspired by what already is as well as excited by the potential of "what could be" and how it will impact out there. Local partnerships are already being formed and as support amongst the regional community continues to grow there is no doubt in my mind that West Lexham will succeed in rejuvenating the local economy; just one of its many ambitious aims.
It is hard to believe the project is only a year old.
Why is United Diversity supporting the development of this project? It is simple, we are helping to build the community we would like to see – Together We Have Everything.  Read Josef's weekly West Lexham blog posts here.
There is much to do and an abundance of determination, commitment and passion here at West Lexham. So if you are interested in giving your time, talent or love to the project we are looking for enthusiastic, hardworking and bright people to join in the effort to make West Lexham Education Centre a sustainable business that can be replicated in other rural locations.
Make your offer of support by emailing the team at hello@westlexham.org with the subject header "I'm in" or fill in the contact form on the website www.westlexham.org
We look forward to hearing from you.
Follow West Lexham on Twitter:  @westlexham
Join West Lexham on Facebook: https://www.facebook.com/westlexham